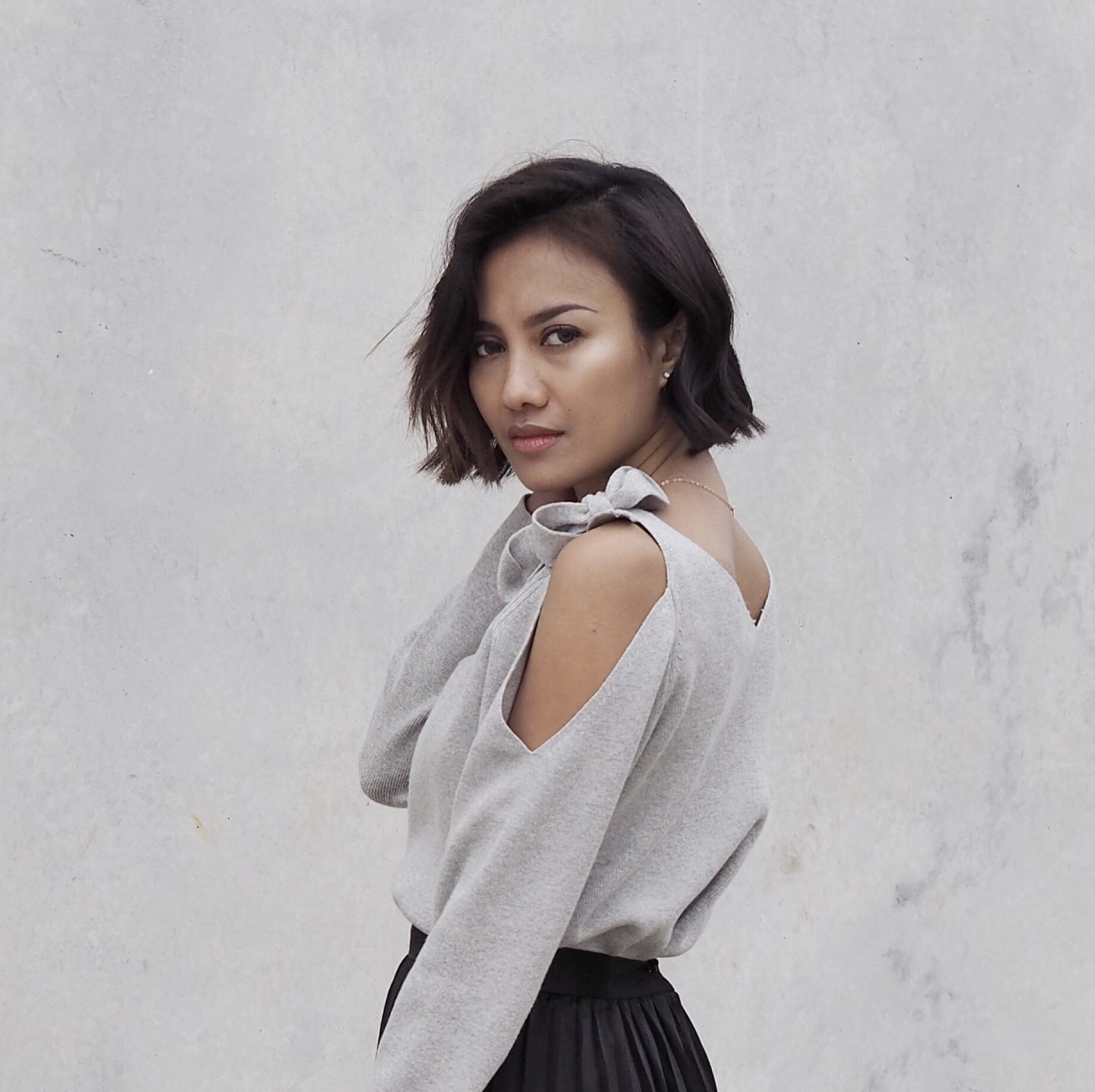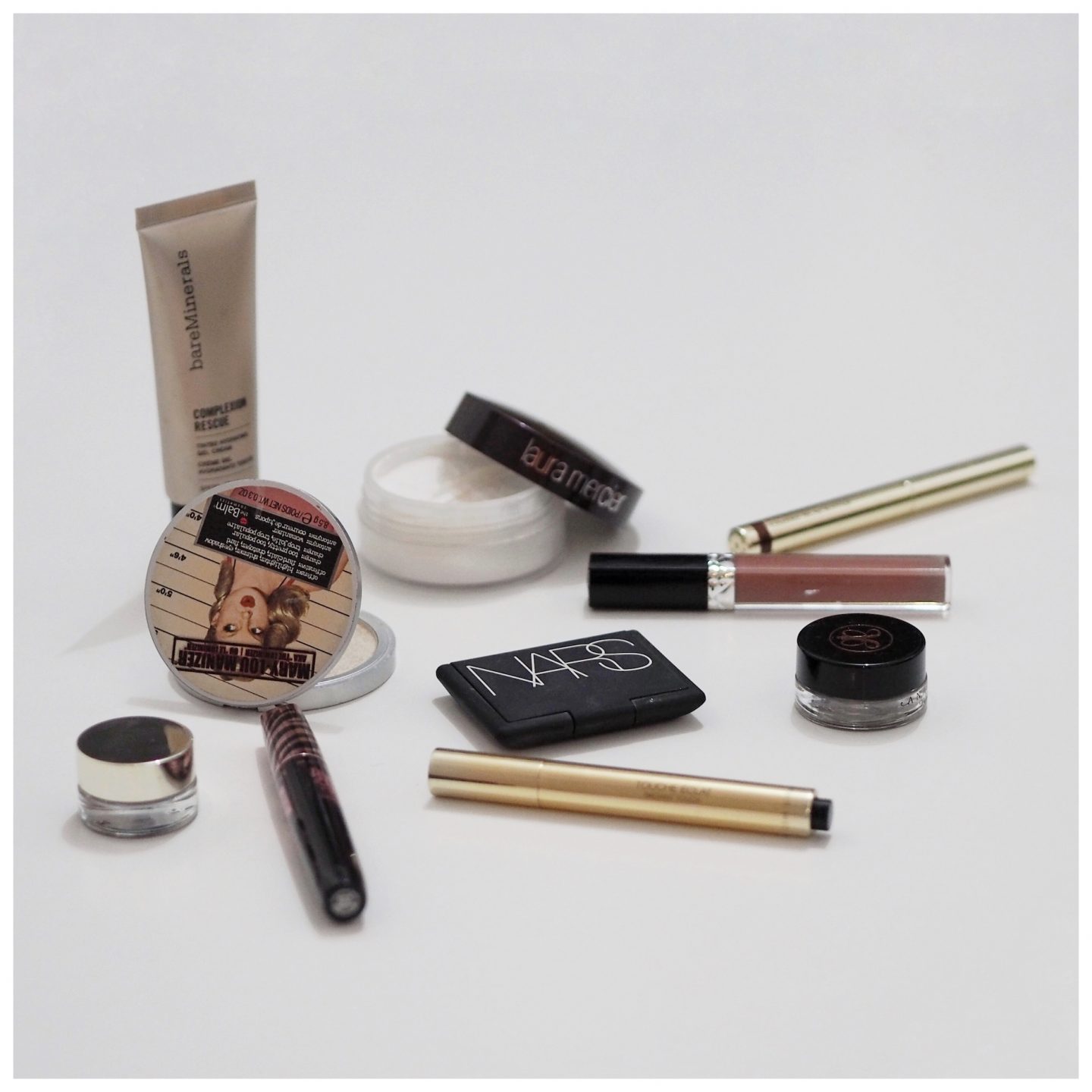 I have never really considered myself as a 'make-up' kinda girl, as I don't like to wear a lot of make-up for my daily routine.  Having said that, for me the most important part when I do my make-up, is my eyebrow, eyeliner and blush. Without them, I look like I've just woken up; without having showered! Haha.
When I do my make-up, here are a few steps as part of my routine:
After first washing my face, I will start to draw my eyebrows.  I use Anastasia Beverly Hills Dipbrow Pomade in dark brown.  I have used this for years now and for me ABH is the only eyebrow product that will actually stay all-day.  The reason for starting with my eyebrows, is that if I don't get it right the first time (or second time!) I can always remove them without worrying about having to re-apply everything else.
For the nextstep, I use Terry Cream Eyeshadow in Bronze Moon, but only very lightly.  Sometimes I won't use it and instead will go straight to Loreal Super Liner Gel eyeliner in Black.  I apply this with a Mac brush no. 210.  I love using a gel eyeliner because I feel like I have more control than with a liquid liner, plus it's darker.
When I'm done with my eyebrows and my eyes, I will start to put moisturiser on and continue with Complexion Rescue Tinted Hydrating Gel no. 07.  I have only recently started using this tinted moisturiser after @shedoesfashion recommend it to me;  I'm now obsessed with it's consistency!  It has a very light look (like I'm not wear anything), but it evens out the colour of my skin just great.  The finish is dewy which makes your skin look really healthy.  After this, I use Touche Éclat from YSL no. 3 under my eyes.
Next up is Laura Mercier Invisible Loose Setting Powder, just around the T-area.
After this, Mary Lou luminezer from the Balm.  I have also used this for long time and as you can see from my photos, this highlighter really does a great job. I like to apply highlighter first before my blush as I feel like it doesn't blend well if you use it after the blush.  Blush-wise, I use NARS in deep throat.
On to my lashes, which I always curl.  I'm not fortunately enough to have long beautifully curling eyelashes, soI need a little help in this department.  Afterwards, I apply Maybeline Hyper Curl mascara, which I have been using for years.  When I first moved to Perth, I couldn't find this mascara in the shops so I tried a few others, but they all felt like they were weighing down my eyelashes and the curl wouldn't stay.  It's not ideal, but I've just resorted to stocking-up whenever I travel back to Indonesia.
Finally, I've never been a big one for lipstick, instead preferring lipgloss.  My favourites are MAC Lipglass in C-Thru or Rouge DIOR lipgloss in Paname.
Wearing
No Reservation Pleated Skirt – MVN
Love Me Like You Do Knit – MVN